(UPDATE 2017.12.5|UP 2014.3.28)
No chicken, No life...almost?

- Chicken meat expenditure/purchase quantity and number of yakitori restaurants -

上位5都市は1位福岡市、2位熊本市、3位大分市、4位鹿児島市、5位北九州市。
Source: Family Income and Expenditure Survey
(two-or-more-person households)
Prefectural government office city by item and ranking designated city ranking
*Each figure is the average value for 2014-2016
*52 cities = prefectural capital cities,Kawasaki city,Sagamihara City,Hamamatsu City,Sakai City,Kitakyushu City
上位5都市は1位福岡市、2位鹿児島市、3位大阪市、4位大津市、5位堺市。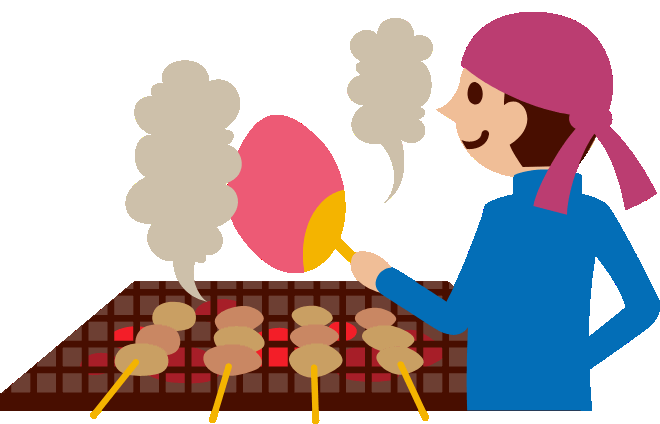 Source: Estimated Populations of Japanese Cities (April. 2017) and
i-Townpage as researched by Fukuoka City
*The number of restaurants was calculated from an i-TownPage search
(October 2017).
*The populations of Japanese Cities was estimated as of April 1, 2017
No chicken,
No life...almost?

- Chicken meat expenditure/purchase quantity and number of yakitori restaurants -
(UPDATE 2017.12.5|UP 2014.3.28)